Pahadi Cap also known as Kumaoni Topi, Garhwali Topi or Uttarakhandi Topi is an important part of Men's traditional Uttarakhandi dress worn in both Garhwal and Kumaon regions. The black or white cap similar to Gandhi cap is popular is Kumaon region while a round cap is more popular in Garhwal.
PM wearing Pahadi Topi in Republic Day Parade 2022
Prime Minister, Narendra Modi was wearing the Pahadi Topi of Uttarakhand during the Republic Day Parade 2022. The woolen cap is adorned with a colourful strip and the state flower, Brahamkamal. Eversince PM Modi has worn the Pahadi Cap, the popularity of Uttarakhandi Brahamkamal cap has gained a momentum and it is trending widely.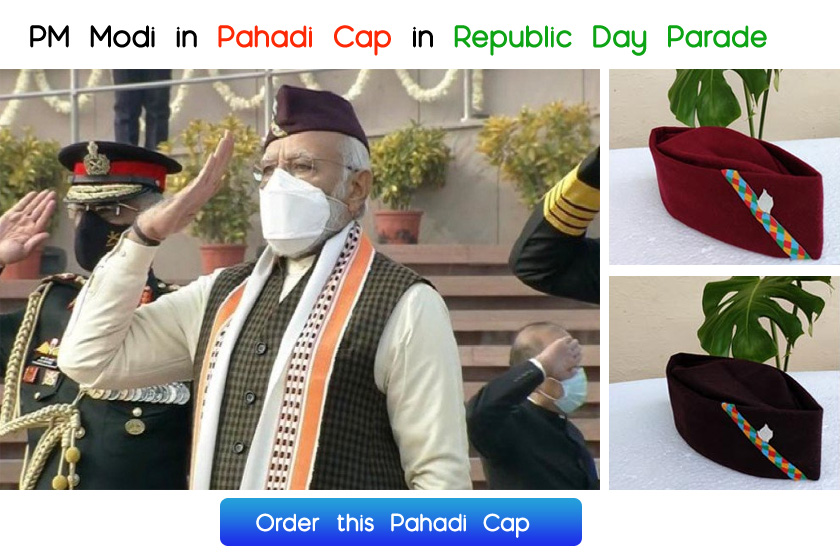 The Pahadi Cap is generally made of cotton or wool. The woolen Pahadi cap provides more warmth and is more suitable for the higher regions or during the winters. A newly launched variant of Pahadi Brahamkamal Cap is made from tweed fabric which is a blend of wool and cotton. Tweed is a premium fabric which is used to make mens' suits.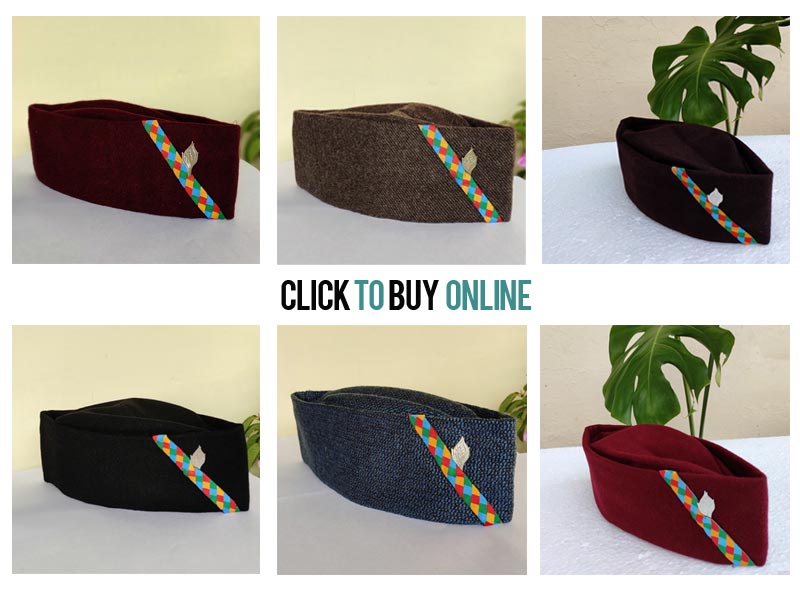 The Uttarakhandi Pahari Cap is popularly known as Pahadi Topi and is widely worn during all the auspicious functions. The above Pahadi Cap is designed by Mr Sameer Shukla who runs Soham Arts Musuem in Mussoorie and is being marketed by eUttaranchal. Know more about Pahari Cap worn by PM on Republic Day.
Rounded Pahadi Cap
The rounded Pahadi Cap is popular in Garhwal. You must have noticed this cap with legend singer Mr. Narendra Singh Negi who proudly wears this rounded Uttarakhandi cap all the time.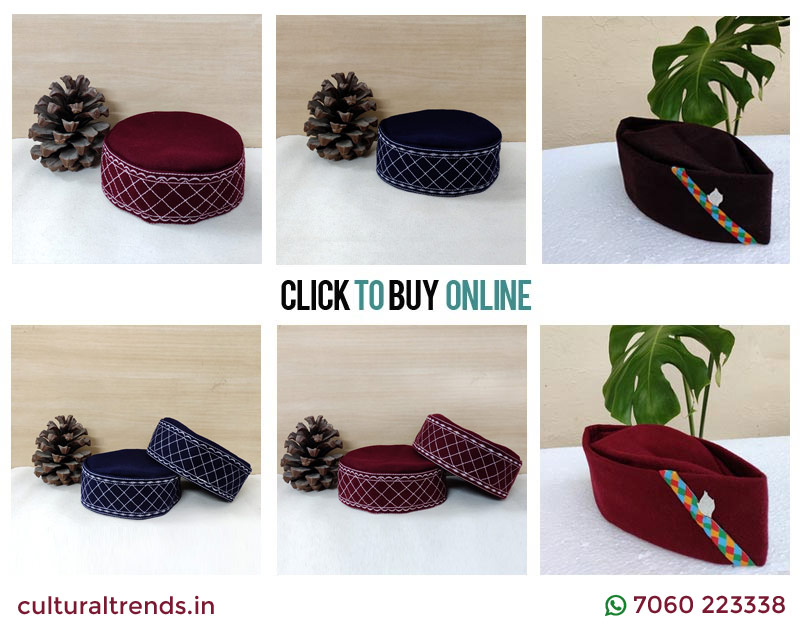 You can order Pahadi Cap online from eUttaranchal's online store here https://www.culturaltrends.in/product-cat/merchandise/clothing/topi
The Pahari topi is available in various colours like Black, Maroon, Red, Grey, Brown.
Woolen Pahari Caps: https://www.culturaltrends.in/product/pahadi-topi-uttarakhandi-pahadi-cap-woolen
Cotton Pahari Cap: https://www.culturaltrends.in/product/pahadi-topi-uttarakhandi-cap-cotton
Rounded Pahari Cap:https://www.culturaltrends.in/product/pahadi-topi-round-uttarakhandi-garhwali-cap