Rishikesh Yogis Yogshala is a Yoga School located in Rishikesh, Uttarakhand. The school was founded in 2014 by Uttam Ghosh. Uttam Ghosh has studied yoga at various prestigious institutions and has also obtained certifications in yoga from Shree Ma Yoga International School. He also has a Yoga Teacher Training (YTT) certification from Ashtanga Yoga Mysore, an international certification from Yoga Alliance USA, and an ERYT 500.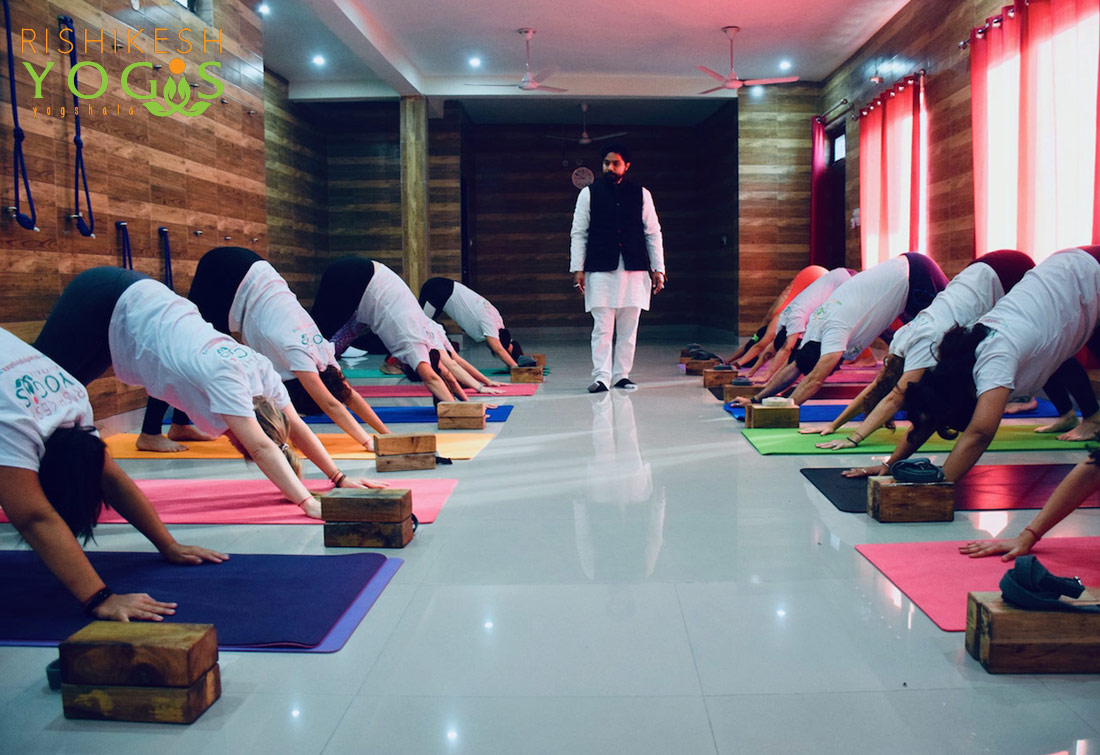 Rishikesh Yogis Yogshala has 11 team members, each with a specialty in a different area of yoga. All the team members are certified yoga instructors and teachers. The Yoga School provides 200hrs, 300hrs and 500hrs Yoga Teacher Training courses. All the courses are registered through Yoga Alliance, Rishikesh. Candidates who enrol in the yoga courses are given training in various styles of yoga like Ashtanga Vinyasa, Classical Hatha Yoga, Kundalini Yoga, Nada Yoga, Atma Yoga, and a wide variety of meditations. Rishikesh Yogis Yogshala offers traditional teachings, top instructors, and the best amenities.
Courses at Rishikesh Yogis Yogshala
Courses

Duration

Fees (INR/USD)

200 Hour Yoga TTC in Rishikesh (Traditional Hatha and Hatha Vinyasa)

24 Days

950 USD - 1100 USD
50,000 INR - 60,000 INR

100 Hours Yoga Teacher Training in Rishikesh, india

14 Days

550 USD - 700 USD
30,000 INR - 35,000 INR

300 Hour Yoga Teacher Training Certification Course in Rishikesh, India

24 Days

1,650 USD - 1,800 USD
70,000 INR - 80,000 INR

Online Traditional Hatha & Hatha-Vinyasa Yoga Teacher Training

28 Days

550 USD

Yoga Teacher Training in Nepal

24 Days

1,000 USD

200 Hour Yoga TTC in Bali

24 Days

1,500 USD

Yoga Retreat and Workshop at Rishikesh Yogis Yogshala
| Name | Duration | Fees |
| --- | --- | --- |
| 7-Day Yoga for Trauma and Healing Retreat in India | 7 Days | On Enquiry |
| Sthira Tandava 07 Days Retreat in Rishikesh, India | 7 Days | On Enquiry |
| Online Mantra Sadhana Workshops | 10 Days | On Enquiry |
| 10 Day Shamanic Retreat in Rishikesh, India | 10 Days | 1,800 USD |
Why choose Rishikesh Yogis Yogshala?
The Yoga courses offered by Rishikesh Yogis Yogshala are facilitated by a team of highly qualified yoga teachers.
The Yoga Teacher Trainings offered by Rishikesh Yogis Yogshala is accredited by Yoga Alliance, USA.
Experiential Traditional Hatha sessions with special inputs on correct Alignment and Adjustment, Meditation techniques, Pranayama, Vedic Mantra Chanting and evening class that will shed light on Yoga Philosophy, theory of yogic techniques, and Anatomy and Physiology.
Interactive Q/A sessions.
Yoga, Kundalini Yoga mainly in relation to the meditation and yogic techniques are focused on.
In-depth theory sessions focusing on Samkhya Philosophy, Yoga Sutras of Patanjali and Traditional philosophy of Hatha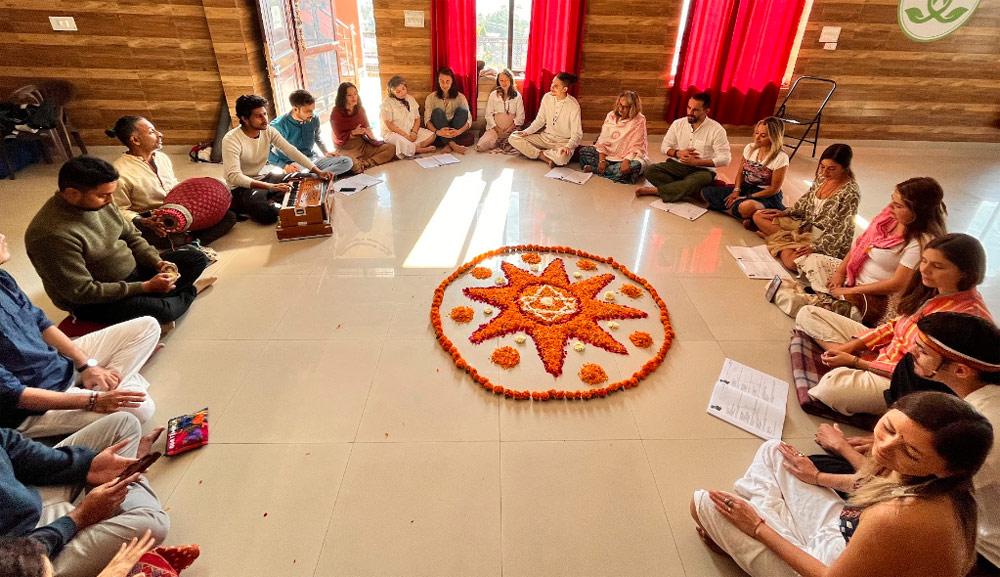 Features of Rishikesh Yogis Yogshala
Beautiful and Traditional Ashram setting
Course Certification
Sunrise yoga, water fall meditation and time with nature
Healthy Ayurvedic (healing) food.
Explore the city of sages Rishikesh, with a guided historical walking tour.