The Asian School in Dehradun was established in 2000 by the Asian Educational Charitable Society. The Asian School is an English medium school offering classes I to XII. The school is situated at Vasant Vihar (Indira Nagar) in Dehradun city of Uttarakhand. Dehradun is situated 250 km north of Delhi.
Affiliation of the school
The Asian School is affiliated with the Council for the Central Board of Secondary Education (CBSE).
Location of The Asian School
The Asian School is situated on a large campus, in the posh colony of Vasant Vihar, very close to the heart of the city. It is about 5 km from the clock tower, Dehradun while Dehradun Railway Station is about 3 km away. Taxis & Buses are available from the Airport.
Facilities in The Asian School Dehradun
Boarding Facility: The school accommodation consists of separate buildings for girls. Junior boys and senior boys is a well co-coordinated facility, with large airy rooms to house 300 students with ease. This residential-cum-day school is built on six acres of land and has three residential blocks for students, a swimming pool and gymnasium complex, tennis, basketball courts, and two playgrounds for outdoor games.
Library: This Boarding school in Dehradun has a modern and appropriately staffed library located in the academic complex. In addition to a fully equipped library that includes thousands of books on various subjects/topics, the school subscribes to a large number of magazines and journals that are available to ensure that students are up to date on current affairs, development in the field of science and technology.
Healthcare: One of the best Pediatricians of Dehradun visits the school infirmary daily and one of the best multi-specialty hospitals of Dehradun provides emergency & hospitalization facilities. A Qualified nurse & an assistant supervise infirmary round the Clock. A parent must provide full and correct information about the child in the medical form.
Recreation: This CBSE school in Dehradun aims to help students make the most of life on campus. Appropriate movies are shown periodically. The common room in the boarding house has a television set and an audio system. Students may avail of these provisions at the end of their daily schedules and on Sundays/holidays.
Transportation: The school also provides a transport facility to the students living off the school campus. The buses owned by the school travel on different routes in the city to pick and drop the students from various areas.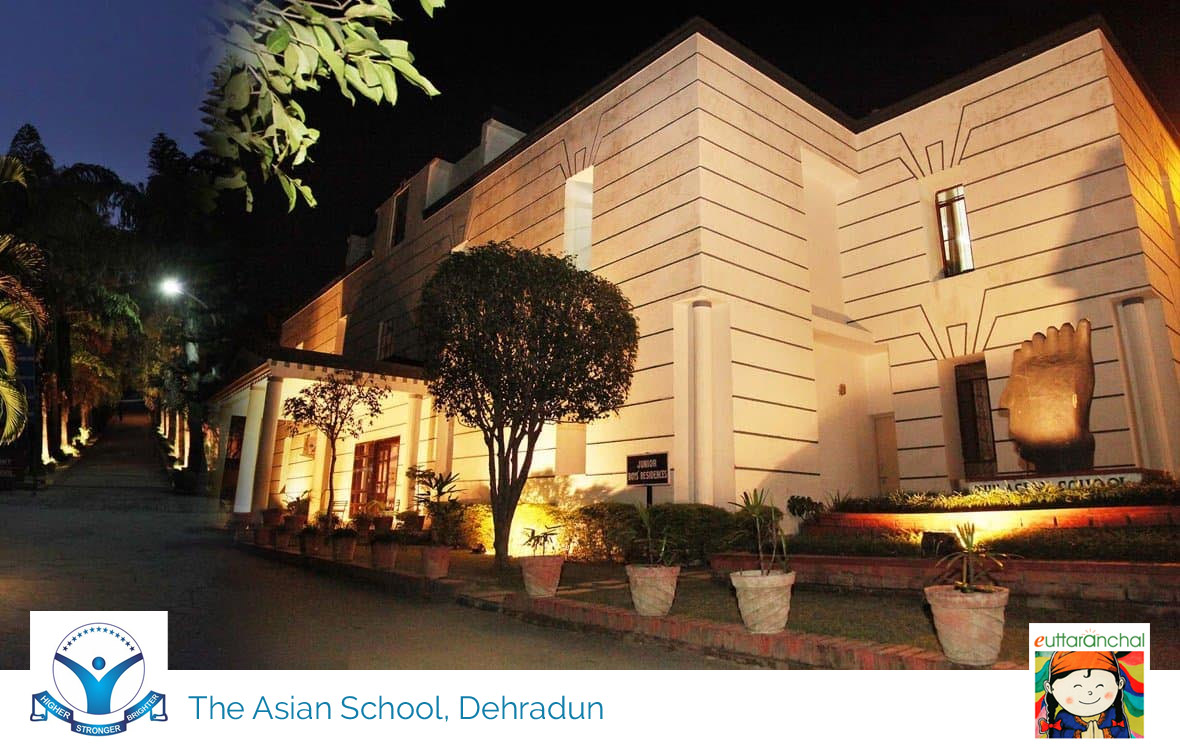 Co-Curricular Activities in The Asian School Dehradun
Co-curricular activities offered include Karate, skating, yoga, music, Kathak, dramatics, drawing, batik, debates, quizzing, painting, tie & dye, clay modeling and pottery, sculpture, Indian dance, and Indian & western music, hobbies, publication, special interest clubs, and societies, as also community services. special courses in rock climbing, rifle shooting, and horse riding are organized from time to time. There are clubs and societies for English & Hindi debating, dramatics, creative writing & poetry recitation, gardening, software programming, etiquette, quiz, chess, mathematics, electronics, nature, scholastics, tiger preservation, and so on. Various cultural programs are organized throughout the year and all students are encouraged to display their talents be it singing, playing an instrument, dancing, oratory, or histrionics on these occasions, thus generating a feeling of mutual acceptance and oneness. A mid-term break, every term, is utilized for compulsory, but age-appropriate expeditions i.e. mountaineering, trekking, kayaking, white water rafting, camping, etc. Children are taught survival skills and respect for nature,
Sports Activities in The Asian School
Every Asianite is expected to take part in the sport and fitness program. This CBSE School in Uttarakhand provides extensive sports and physical education programs. Facilities include two large playing fields, basketball, tennis, and badminton courts, a 25m swimming pool, and a gymnasium. Sports include Athletics, Badminton, Basketball, Baseball, Boxing, Cricket, Cross Country, Gymnastics, /hockey, Horse Riding, Karate, Soccer, Swimming, Table Tennis, Skating, and Shooting.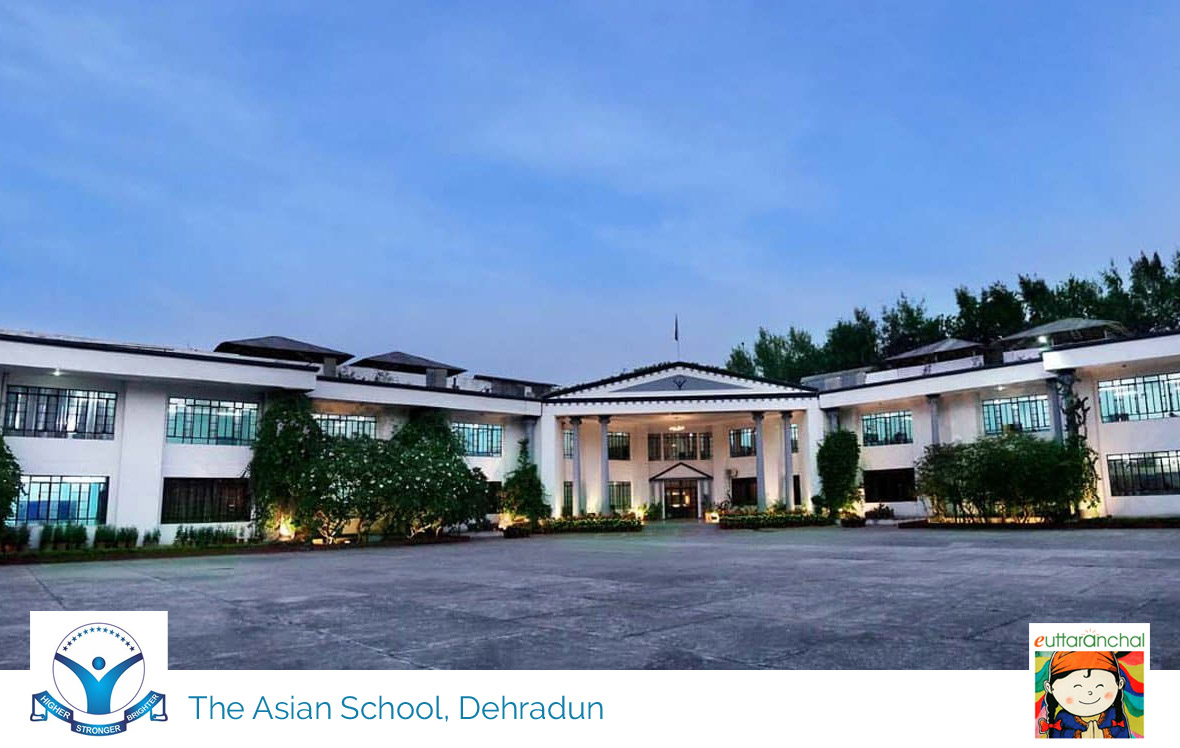 Asian School Dehradun Admission Procedure
A newspaper advertisement announcing the availability of seats may, at the discretion of the Principal, be released three to four months before the academic year is scheduled to commence. Prospective parents are welcome to visit the school on any working day and may register their child for admission into a particular class following registration; all candidates will be notified as to the dates for Entrance Test and Interview.
Following registration, all candidates will be notified as to the dates for Entrance Test and Interview. The tests for Standard I onwards will be conducted in four written papers, namely, English, Mathematics, Hindi and General Knowledge, based on the minimal development levels required at the conclusion of the previous class, according to the School's syllabi.
The interview will be aimed at determining the congruency of the parental point of view with that of the School and interpreting the subject scores of students with regard to their potential, aptitude, personality, innate intelligence, sporting skills, aesthetic and creative abilities, and any other capabilities deemed remarkable by the Admissions Committee.