Tula's International School is a co-educational residential school established in the year 2012 in the lush green valley of Dehradun Uttarkhand. The schools offer classes from IV to XII.
TIS follows the curriculum laid down by the Central Board of Secondary Education, New Delhi. Located in Chakrata Road, Dehradun, Tula's International School in Dehradun is an amalgamation of competent teachers, state- of- art infrastructure, and experienced & efficient administration. Beautiful location, pollution-free environment, excellent pastoral care, nutritious & sumptuous vegetarian food are some of our strengths, which satisfies a crucial need in today's world for the students to learn, observe, introspect and contemplate.
This boarding school in Uttarakhand is in a modern sprawling campus run by eminent educationist, environmentalist and eminent personalities who constitutes its Board of Governors and have a backing of almost four decades of expertise in the field of education. The School offers a unique educational environment that stirs the imagination, develops student's critical thinking and inquiry skills & fosters a balance between academics & creative opportunities. Students will enjoy a wide range of athletic, artistic, co-curricular & leadership opportunities that make the school life vibrant.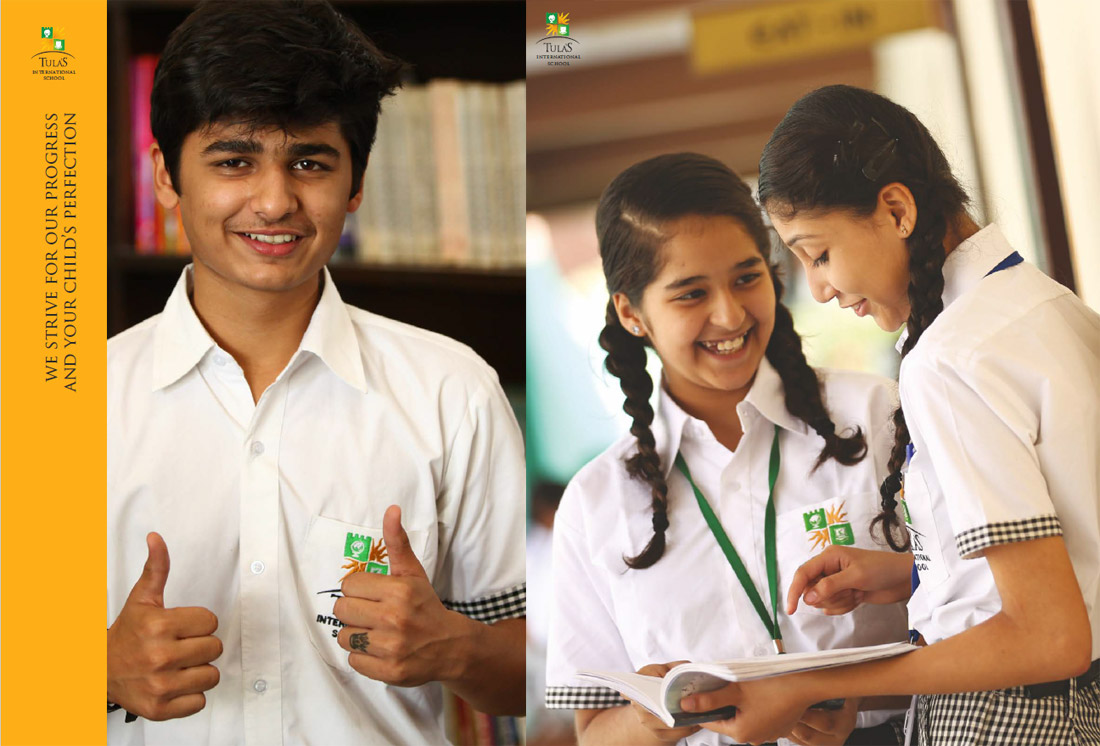 Curriculum in Tula's International School, Dehradun
The curriculum at Tula's International School has been developed by some of the finest academicians across some of Dehradun's best boarding schools and in India. This CBSE school follows the CBSE course structure. The CBSE course structure is based on reasoning and analytical abilities, and not memorizing facts.
Facilities in Tula's International School, Dehradun
Digital Workstations: Tula's is the only CBSE school in Dehradun or North India that has well designed, technically sound workstations to foster learning among students. All the workstations have a state-of-the-art projection system, interactive whiteboards with high-speed wireless Internet connectivity and a quality sound system with subject-specific learning material. Each workstation is well ventilated and has comfortable furniture designed to accommodate not more than 25 students.
Laboratories: Well-equipped Biology, Physics and Chemistry Laboratories, a state-of-the-art Computer Department and IT Centre are constantly buzzing with activity. The students love performing practicals

in the labs especially in the Computer Laboratory Centre.

Library cum Media Centre:

The library at Tula's is a welcoming place for study and reading so that students can acquire more knowledge. The school has a spacious, well-ventilated and well-stocked library. The library has a wide range of books for academic as well as general reading purposes.

Sports: Tula's offers its students the best sporting infrastructure of any educational institution in Dehradun. Among the most sought-after sports at TIS are Swimming, Shooting, Football, Horse Riding, Billiards, Taekwondo, Squash (Indoor), Lawn Tennis (Synthetic Court), Cricket, Badminton, Basketball, Archery, Volleyball, Cycling, Table Tennis, Throw Ball, etc.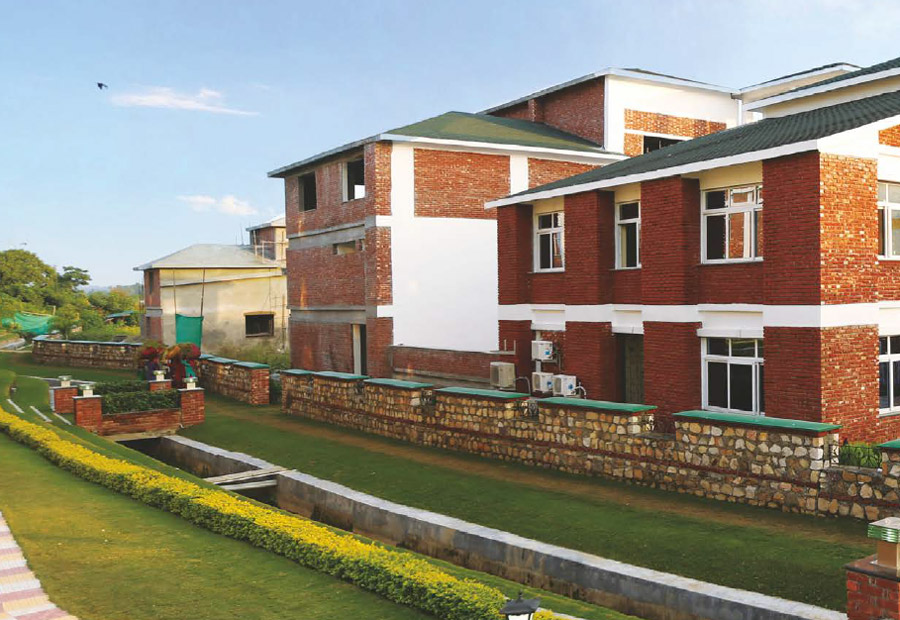 Co-Curricular Activities in Tula's International School, Dehradun
Music & Dance: The Music Academy at Tula's offers students a wide array of opportunities in both music and dance. The school has well-qualified teachers who teach students to play a variety of musical instruments, such as the guitar, congo drums, violin, sitar, keyboards, drums, harmonium, table, and to sing as well.
Art & Craft: Tula's has the only Art & Craft workstation of its kind in Uttarakhand. Called 'Colours', it continually strives to inspire its students to display their creativity

under the capable guidance of art teachers. Students are exposed to different mediums for a wholesome education in the artistic sphere. Portrait painting, clay modeling, sketching, crafts, Madhubani painting, and creating sculptures are some of the creative pursuits that students enjoy doing during their art and craft classes.

Trips & Excursions: Tula's organizes frequent trips and excursions to expose students to the vibrant world that lies outside the schoolroom. The school field trip has a long history of public education.
Foreign Language: Tula's International School in Uttarakhand offers German and French to his students. A student at a foreign language class is exposed to a whole new language structure which makes him/her more conscious of vocabulary, grammar, conjugation, idioms, sentence construction, comprehension, and conversing.
Tula's International School Admission Procedure
The session of Tula's International School commences in April for all the classes and ends on March 31st of the subsequent year. Registration and admission start for grades IV–IX and XI in the month of December and Tula's International School admissions for XI & XII start after the declaration of class Xth results. For admission Submit the online Enquiry Form given on the website or visit the school admissions office. Filing and submitting the application form does not guarantee admission to the school.
After submission of the registration form for class 5th to 9th, all registered candidates are expected to appear for an entrance exam which will be followed by an interaction with the Principal to complete the prerequisites for admission. This Test will contain three main papers – Mathematics, English, Science and General Studies which will be 25 Marks each. The students will be judged on the basis of the marks that they score in the entrance test.Once the admission is confirmed you have to pay the applicable fees along with the below-mentioned documents:
Attested photocopy of Mark-Sheet/ Report Card
Attested photocopy of Birth Certificate
Original Transfer Certificate
Passport is Mandatory
Photocopy of Address & Identity proof
5 Recent passport size photographs of the child
1 Passport size photograph of father and mother
1 Passport size photograph of local guardian ( if any)

Tula's Group also runs Tula's Institute in Dehradun which offers Engineering, Management and other UG, PG courses.