GURUKUL YOGASHALA is one of the best Yoga School in Rishikesh, Uttarakhand, India. The Yoga School provides Yoga Teacher Training In Rishikesh and being officially registered with Yoga Alliance, provides its students with RYT 100, RYT 200, RYT 300, RYT 500, RPYT 85 International yoga certifications, recognised by Yoga Alliance itself. This programme is intended for both, beginners as well as advanced yoga practitioners.
Our goal at GURUKUL YOGASHALA is to impart the ancient art and science of "Yoga" into our pupils in a way that would enable them to actively contribute to the advancement of humanity. To do this, we have a skilled group of English-speaking yoga instructors. The school's director is a Master's in Yogic Science and 500-hour E-RYT from one of Rishikesh's oldest and most renowned yoga teacher training institutions.
In Vedic literature, Rishikesh is frequently referred to as Tapobhoomi, the Land of Meditation. This is because it genuinely offers clarity and a way out of the craziness of the outside world. At GURUKUL YOGASHALA, we combine the strategic teachings of the Vedas and Upanishads with the Yoga Sutras to instil in you a variety of viewpoints that your Mind has never before encountered.
Our methods draw strength from the immovable Himalayan Mountains and the River Ganga itself, unstoppable in its vigour. The GURUKUL YOGASHALA is a modest habitat for yoga, where discipline and steadfastness are sharpened with a touch of culture and a wave of tradition. It is tucked away among a variety of excellent and divine sites of worship.
After a student completes the training program, GURUKUL YOGASHALA awards them a worldwide Yoga Alliance certificate. Additionally, our yoga school is permitted to grant its pupils a university credential in yoga.
Key Takeaways
You will learn Authentic Indian Yogic Science. Comprehensive knowledge of philosophical and practical aspects of Yoga.
The essence of Self-Realisation Yoga and its ability. Belief in Yoga Science & Philosophy.
The individual's self-realisation in Yoga Science & Philosophy and its power. Confidence in Yoga Science & Philosophy.
Taking pride in furthering the true qualities of Yoga is a thing you'll be asked to teach your students.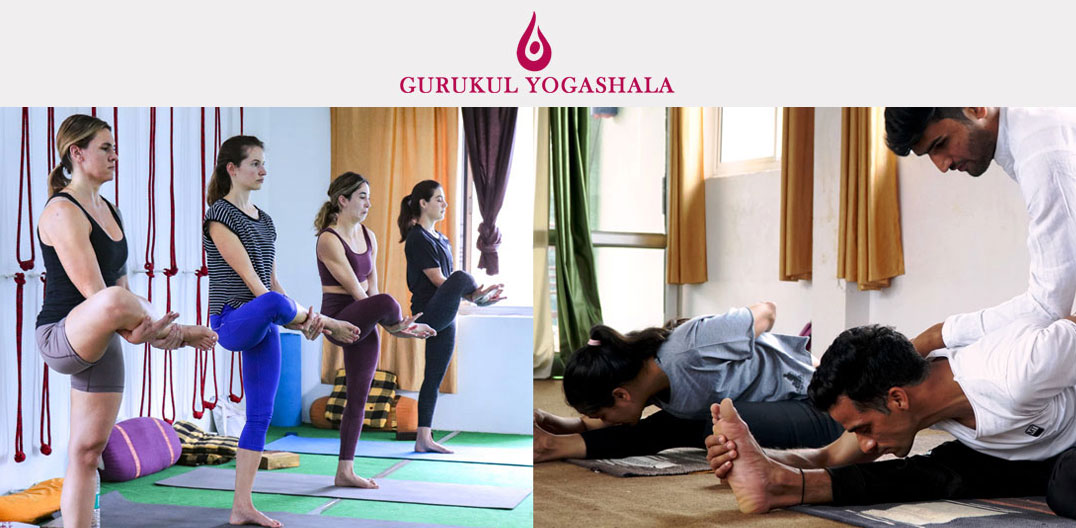 About Yoga Teacher
The student's consciousness is inspired and raised by the teacher. Even if social media, YouTube, and television provide us with a wealth of information, they cannot guide us towards authentic knowledge or the fundamental core of yoga. Our teachers have a wealth of knowledge and expertise that they can impart to the students with kindness, love, and unwavering support.
Some of India's top yoga teachers make up our faculty. In addition to their existing yoga certification, we train our teachers internally. This ensures that our teachers uphold the requirements of the Yoga Alliance Syllabus and Gurukul Yogshala's educational system for yoga. Our teachers' abilities are what give our school strength and renown. We have a dedicated, sincere, and modest teaching staff on hand, eager to disseminate and impart the ages-old knowledge of yoga.
To provide our students with a comprehensive and integrated platform to not only learn but also practice yoga, we assign three to four experienced yoga instructors to teach yoga teacher training batch, each of whom specialises in a different area of yoga, not only asana but also the other seven limbs of the Patanjali Yoga Sutra. A lead instructor with the E-RYT designation and many thousand hours of practical teaching expertise is part of the team of instructors.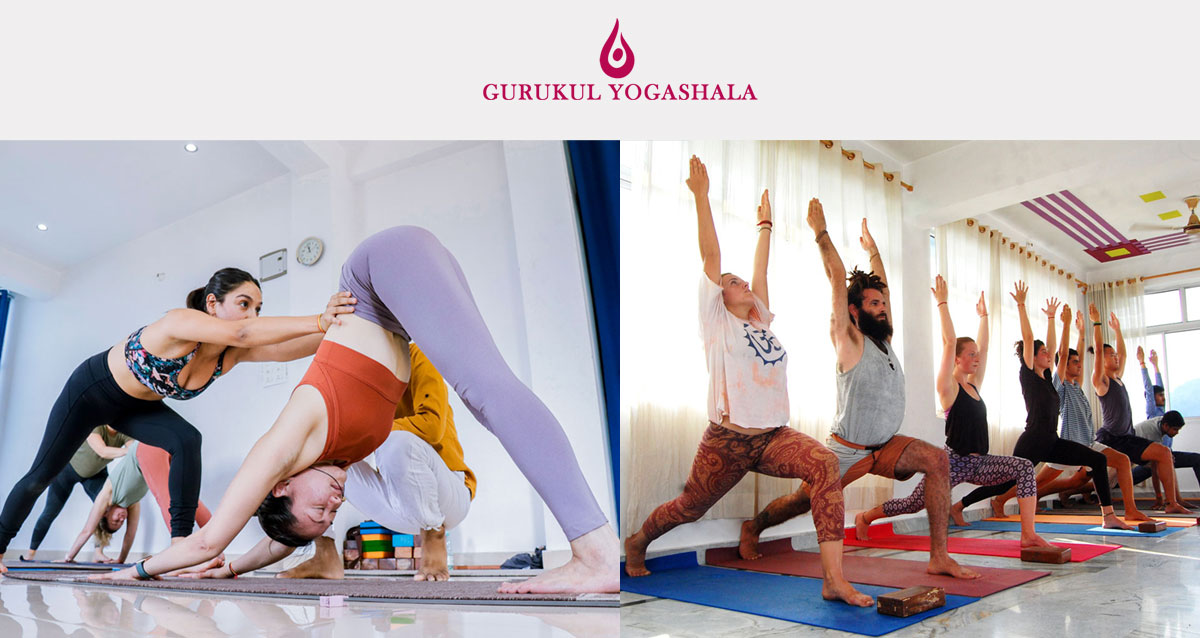 Courses in Gurukul Yogashala Rishikesh
Gurukul Yogashala offers various residential Yoga Teacher Training courses in Rishikesh along with Yoga Retreats & Wellness programs. Gurukul Yogashala is only Yoga Schools in Rishikesh which offers shortest as 85 hours Prenatal Yoga Teacher Training and longest as 500 hours YTT course in Rishikesh.
| Courses | Fee Private/ Shared Room |
| --- | --- |
| 85 Hour Prenatal YTTC | 799/ 499 USD |
| 100 Hour Yoga TTC | 699/ 499 USD |
| 200 Hour Yoga TTC | 1199/ 999 USD |
| 300 Hour Yoga TTC | 1399/ 1199 USD |
| 500 Hour Yoga TTC | 2299/ 1999 USD |
Course Fee Includes
Free Pickup from Dehradun Airport.
Yogic T-shirt.
Course Manual Announcement.
Carry Bag.
Sound healing Session.
Holi Ganga Arti Session.
One Ayurvedic massage.
Teacher Education Program.
Yoga sessions (Mon-Sat).
Three vegan and dairy-free Ayurvedic.
Vegetarian meals are available (upon request*).
The Yoga School provides Private and shared room AC/Non AC well appointed rooms for each students with free WiFi.
A nature walk in the foothills of the Himalayas, counselling and escort services for local sightseeing, and day excursion or river rafting (depending on availability*).

Exclusions
Any other costs not covered by the course, such as airfare, a travel visa, and travel insurance.
Before departing from your home country, please arrange for a tourist visa and travel insurance.
Transfer to Airport (Upon Request*)
Taxi fare from New Delhi Airport to Rishikesh School is US$70.

Yoga Retreats & Wellness Programs in Gurukul Yogashala Rishikesh
| Programs | Fees |
| --- | --- |
| 3 Days Holistic Yoga Retreat | 222 USD |
| 7 Days Holistic Yoga Retreat | 444 USD |
| 14 Days Holistic Yoga Retreat | 777 USD |
| 21 Days Intensive Yoga Retreat | 1599 USD |